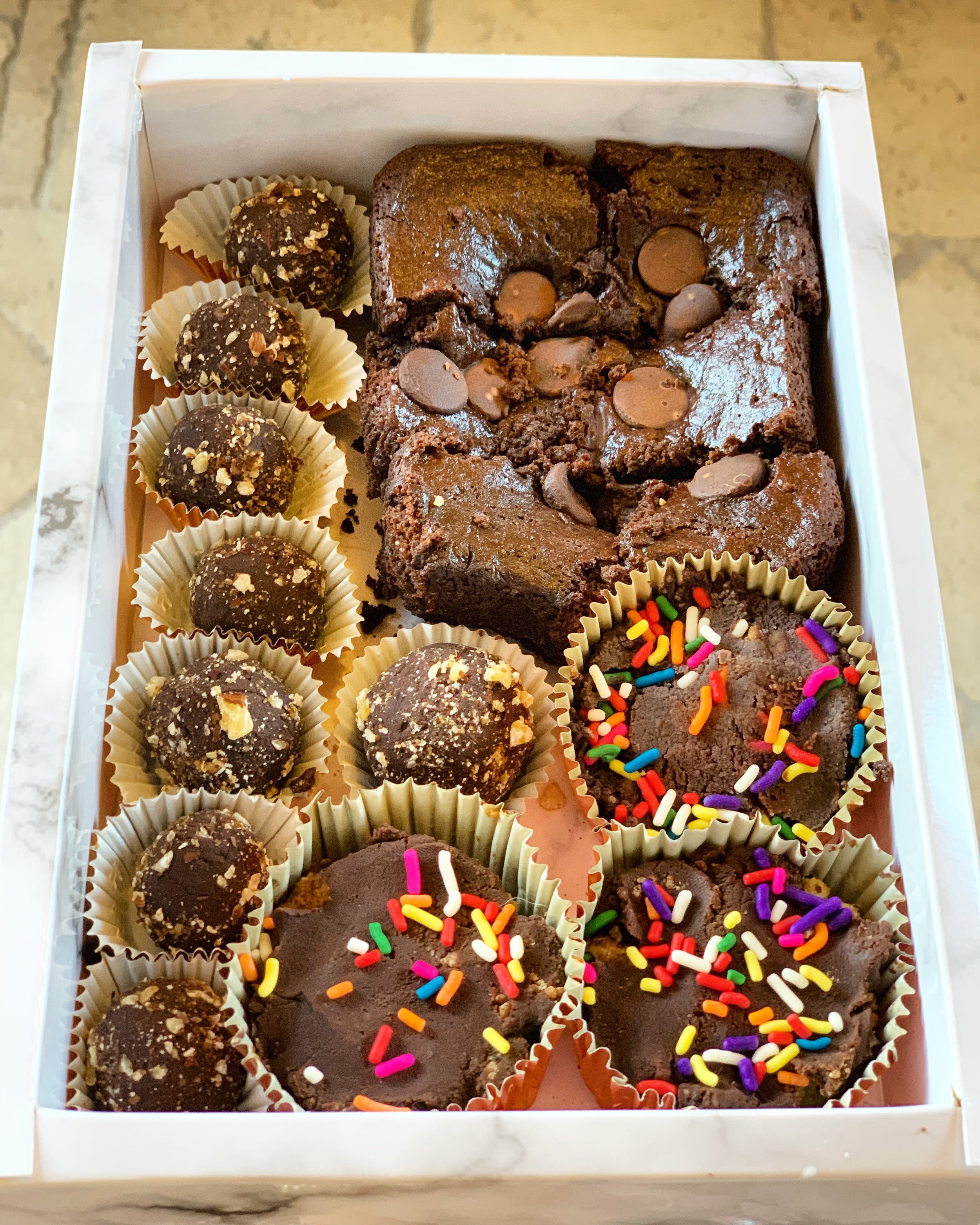 Vegan Gift Boxes
Our Le Confectionerie Gift Boxes are the perfect mix of clean confections. Each box comes with an assortment of vegan confections that are also gluten and refined sugar free. We usually feature a mix of donuts, cupcakes, brownies, truffles, cookies, or anything else we dream up. We make sure to feature our very best.
We typically like our boxes to be surprises of our favorite confections, but we can also work with you to create custom confections.
If you are interested in all Keto gift boxes, let us know when you order!
Minimum order of 5 gift boxes. Shipping to 1 location is included. Extra charge for shipping to multiple locations. All orders in increments of 5. Just add additional quantities for boxes you would like in addition to the 5.
Perfect for:
Corporate / Company Gifts

Weddings - Groomsmen/Bridesmaid/Welcome/Family Gifts

Favors

Special Events